We met up with Giacomo Salizzoni on Borgo Pinti, a small street in the heart of Florence right in front of the Four Seasons hotel, he zipped up on his Vespa and welcomed us to the spectacular Orti Dipinti, the first community garden in Tuscany's capital city of Florence. Entering the garden we were outright astonished. We had never seen a vegetable garden without land before. This was the biggest challenge the project faced. Orti Dipinti is right in the city center occupying an old abandoned athletics field that despite years of neglect still shows off its bright brick red track that embraces an open and communal space.
How do the plants grow? In old wooden crates once used for transporting goods and recycled receptacles donated by an Austrian community garden. The plants are watered by an underground irrigation system of terracotta pots buried in the dirt and filled with water; the soil and plants are kept moist without wasting one single drop. This is called slow water, a sustainable irrigation system that limits waste and protects our planet's natural resources. A kind of miracle that works thanks to Orti Dipinti's volunteers who take care of the plants, clean and maintain the area and perform hundreds of other eco friendly activities connected with the project and essential for its success.
Ex-guerilla gardener Giacomo Salizzoni, resourceful architect and native of Bologna, reveals the philosophy behind this community garden that refuses to be just a vegetable patch.
Giacomo Salizzoni, founder of Orti Dipinti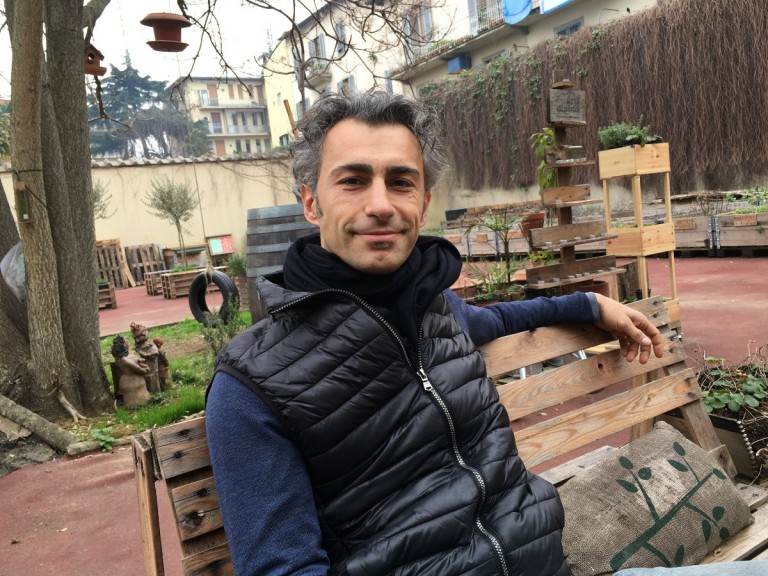 The Community Garden is a teaching and learning initiative that promotes healthy food choices, research and training, both vocational and cultural: a place that focuses on people, a place where people discover organic urban gardening collectively through its applications in daily life.
Participants apply their newly acquired social and educational skills that are based on new agricultural practices and an increased awareness in the environment.
It promotes socialization and cooperation, favoring sharing and creating new forms of collective cooperation.
For example, the running track where Orti Dipinti is located was originally intended for members of the Barberi Institute; a charitable institution that offers assistance and vocational guidance counseling to young people with disabilities. Today it is these same young people who contribute to and participate in the urban garden's daily life.
Orti Dipint's many programs all share a common denominator; a shared passion for the environment and for collective cooperation: lessons about aromatic herbs, workshops for children, workshops on how to make herbal infusions and craft activities using recycled materials.
Orti Dipinti is open to everyone: you can just visit, you can become a volunteer taking care of the plants or you can become a member of the association to actively participate in its cause.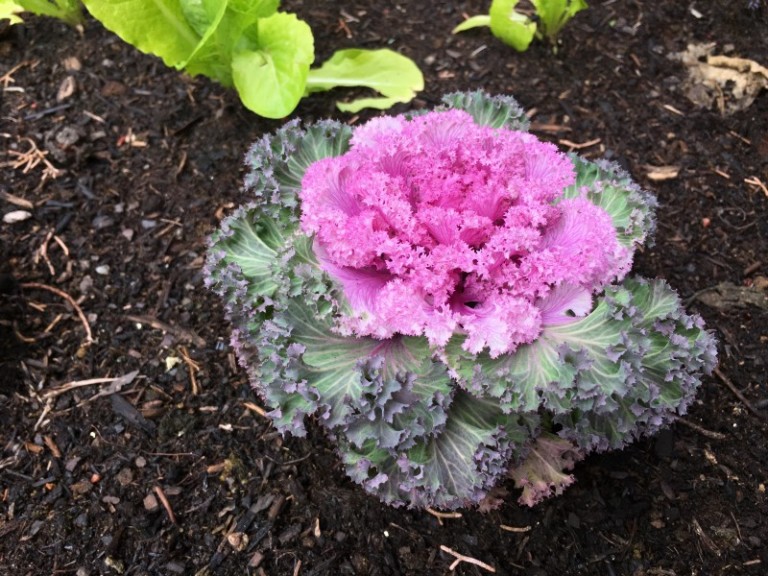 Santa Cristina has decided to support Giacomo's passion for the urban garden and its creative workshops. It all started with our donation of several wine crates that were transformed into chairs, tables, benches and other objects in the garden.
Wooden crates were converted into hundreds of useful creations: aromatic plant gardens and planter boxes, pet houses, coat racks, eco-friendly waste bins, and useful furniture.
This sparked the idea to start an experimental workshop to research and transform this wonderfully recyclable material.
Many new projects are being developed, some of them so clever that we can't wait to be able to tell you about them.
Please keep reading our stories! Coming soon we'll have new passions to share with you!
ORTI DIPINT'S PROFILE
Located in Florence's city center on Borgo Pinti number 76 in front of the Four Seasons Hotel.
Opening hours: Monday thru Saturday from 9:00 a.m. to 6:00 p.m. and on Sundays from 9:00 a.m. to 1:00 p.m.
Volunteer activities:
Tuesday, Thursday and Saturday from 10:30 a.m. to 1:00 p.m.
Website and social networks: